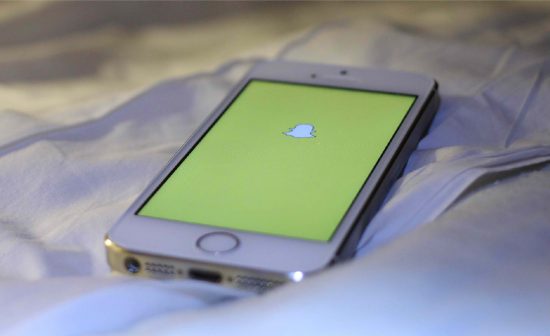 Snapchat is barreling into the advertising age and will go live with paid ads on its site by the end of the weekend. These ads are guaranteed not to be "creepy." To deliver on that statement, Snapchat ads will be different from it's social media predecessors.
Snapchat originally revolutionized the social media forum by offering messages that "disappear." A one-of-a-kind idea that many people find appealing. This mode of communication is most popular among teens, with over 50 percent being 17 and under. With that being the main demographic, the company wanted to assure its users that the ads would be tasteful. It is also changing the way ads are run on a social media site.
While the ads will be appearing on the site, the member will have the option to view the ad. Just like any other "snap," if the member views the ad, it will disappear immediately afterward. If they choose not to view it, it will disappear within 24 hours.
The game-changing company also refuses to use the members' profile information to target ads that may be compatible with the user, and they will not be inserting ads into users' timelines, siting this tactic as "rude."
"We want to see if we can deliver an experience that's fun and informative, the way ads used to be, before they got creepy and targeted. It's nice when all of the brilliant creative minds out there get our attention with terrific content," says Snapchat.
Snapchat is also one of the most upfront social media giants because it admits the reason for the ads if purely financial. But it wants to assure its users that any revenue it earns through the ads will be used to supply users with awesome content and awesome products.
The company has shown great potential, with 500 million stories being read per day and over 700 million "snaps" disappearing daily. This has brought in a lot of investors including Kleiner Perkins Caufield and Byers and Yahoo to name a couple. This would make the move into on site ads an appropriate next step to attempt to bring in revenue.
This announcement comes on the heels of hiring former Facebook Executive Mike Randall earlier this year. He has been tasked with the company's advertising partnerships. The plans were presented by the Snapchat COO at the Advertising week conference held this month in New York.
It also comes after thousands of photos, some of them nudes, from Snapchat were leaked on the Internet. The company blamed the photo leaks on unauthorized third-party apps users used.
(Photo courtesy of Maurizio Pesce)