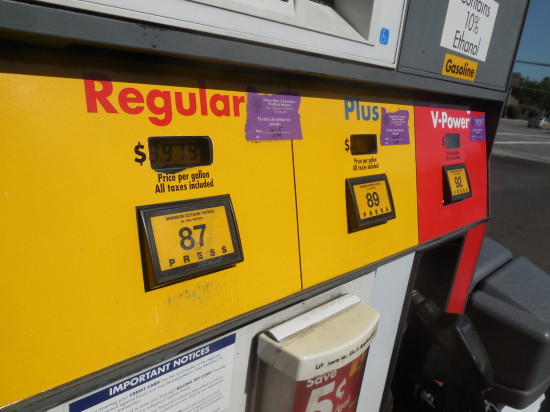 More good news for motorists trying to save money. Only a few days into August, and the trend of declining gas prices, which began in July (30 of the 31 days in July saw a decrease in gas prices), has continued to the point where the national average for a gallon of gasoline is now $3.50
according to AAA
. That's 2 cents less than it was last week and 16 cents less than it was a month ago. It's also 12 cents less than it was a year ago. It's also a nice change of pace from June when
gas prices were increasing
.
The drop in gas prices goes against conventional wisdom where gas prices have risen in July for the previous three straight years. In fact, prices have fallen so much that the average price in California has fallen to under $4.00 a gallon, leaving only consumers in two states (Hawaii and Alaska) having to pay more than this amount.
The primary force behind the lower gas prices is refinery production taking place at record levels. Energy Information Administration says During US refineries processed the most crude oil they had ever done so during the month of July. When refineries are processing oil efficiently, the result is usually large gasoline supplies, which then brings down the price of gas. AAA spokesman Avery Ash sums up what's happening by noting, "Falling gas prices are nearly the opposite of what we usually see this time of year. Refineries are running at full tilt and there is more than enough gasoline in the market, which has helped bring down prices despite multiple overseas conflicts."
The trend of lower gas prices looks set to continue as long as there are not major disruptions in supply. The biggest threat in August would be a hurricane hitting and disrupting production and processing. As Ash points out, "Gas prices may cost less than in recent years this August, as long as refinery production remains strong and oil costs do not rise due to unexpected issues. The biggest threat to continued falling prices would be a major hurricane striking the U.S. Gulf Coast. Prices also could rise or remain flat if refineries cut back on production or if there are any major refinery outages."
Despite the lower gas prices, that doesn't mean you should stop doing the little things that can help you save money on gas. In fact, a great idea would be to take the savings you're getting from the current lower gas prices and place it into a savings account to use when the prices begin to go up again, because we all know they eventually will.