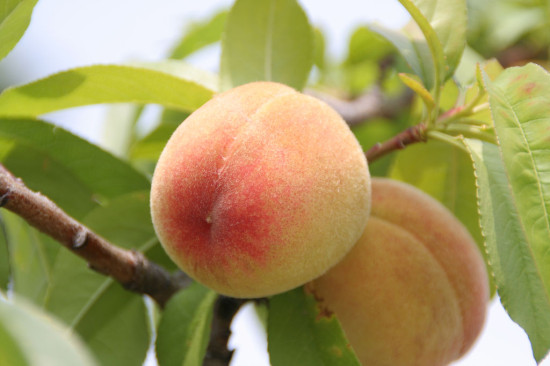 The US Food and Drug Administration (FDA)
announced
that California-based Wawona Packing Company is voluntarily recalling a number of their branded peaches, plums, nectarines and pluots. The recall is being done due to the possible contamination of the fruit with the bacterium Listeria monocytogenes (listeria). This includes fruit sent directly to to
Trader Joe's
, Costco, Sam's and BJs Wholesale clubs. Photos of the affected packages can be
seen here
.
There haven't been any reported illnesses stemming from the products, but internal company testing showed there might be possible contamination, which lead to the voluntary recall. Wawona also shut down the company packing lines implicated in the possible contamination, changed equipment and sanitized the entire plant to eliminate any further possible contamination. The re-tested plant found no more contamination.
As part of the recall, the company has identified approximately three dozen products of their bulk and packaged fruit brands they will be taking off store shelves. The brands being recalled are:
Wawona
Sweet 2 Eat
Harvest Sweet
Wawona has notified all businesses and retailers which received the products to request they be removed from the shelves. Consumers who may have purchased the products before they were removed from shelves should not be consume the product, even if some has already been eaten without any adverse effects. The items should be thrown away or taken back to the store where they were purchased. Those consumers with questions or concerns can contact Wawona Packing at 1-888-232-9912, M-F, 8 am – 5 pm ET.
The Centers for Disease Control and Prevention (CDC) warn the following about listeria:
"Listeriosis, a serious infection usually caused by eating food contaminated with the bacterium Listeria monocytogenes, is an important public health problem in the United States. The disease primarily affects older adults, pregnant women, newborns, and adults with weakened immune systems. However, rarely, persons without these risk factors can also be affected. The risk may be reduced by recommendations for safe food preparation, consumption, and storage."
(Photo courtesy of skyseeker)