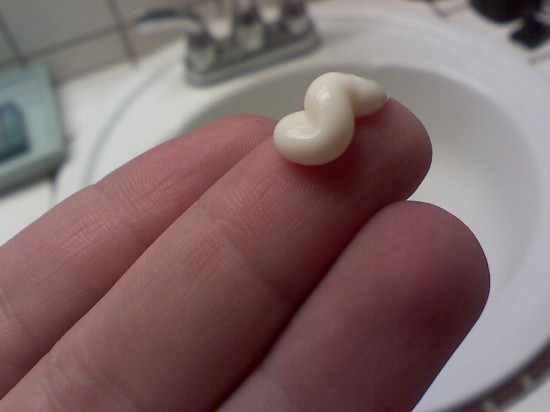 For those who have acne, it can not only be embarrassing, but it can also be expensive. For those who buy over-the-counter acne treatments which include cleanser, toner, and some types of non-prescription medicated lotion, they can look to pay anywhere from $30 to $60 (and sometimes even more) per month for these products. Things can get even more expensive if the consumer has a bad reaction to the over-the-counter medication, something the US Food and Drug Administration (FDA) happens enough to
warrant a warning
.
The FDA warns acne products which contain the active ingredients salicylic acid and benzoyl peroxide have the potential to trigger a number of side-effects, with some of them being potentially life threatening. These active ingredients are common in many over-the-counter acne remedies, and can be found in a wide variety of applications such as cleansing pads, gels, lotions, scrubs, solutions and washes.
Most people who have a reaction to these substances have symptoms such as skin irritation, burning or swelling, but there have been 131 documented cases where these acne treatments have caused far more serious issues. These have included breathing issues, wheezing, fainting, low blood pressure, hives, and throat tightening. There have been no reported deaths from these reactions, but 44% with these serious issues ended up being hospitalized. Anyone who has severe symptoms after using an acne treatment should immediately get medical attention.
While the active ingredients salicylic acid and benzoyl peroxide have been singled out, it's not known if these are the actual causes of the severe reactions. The FDA notes these reactions could be could be caused by some of the inactive ingredients in the acne solution, or a combination of active and inactive ingredients.
The concern the FDA has is although these treatments carry warning labels for the more common side-effects, they don't for the potentially more serious ones, and they would like for manufacturers to outline these more serious side-effects as well. This is important so that consumers fully know the risks involved in using these products.
For those who do use acne treatments, it's important to test the treatment the first time it's used. Don't immediately place it all over your face, but first test it in a small spot to see if there is an adverse reaction. If itching, redness or hives appear, immediately stop the use of the product.
Another option is to get medication prescribed from a doctor where the side-effects can be bettered monitored. While the cost of the dermatologist visit and the medication will be more expensive than buying over-the-counter counterparts, the results are likely to be more effective to your particular acne needs.
(Photo courtesy of Shawn Campbell)