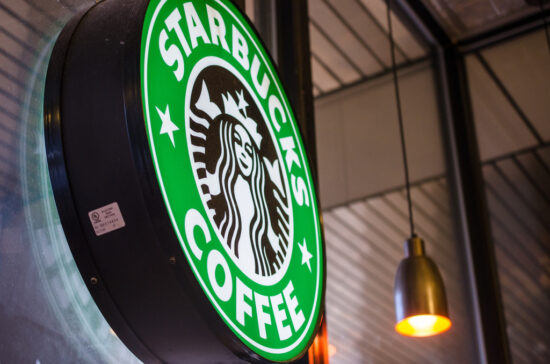 Working at the
world's largest coffee chain
just got a whole lot more attractive with the announcement they're going to begin serving more than just coffee to their customers. They're now also going to start serving college degrees to their employees. Starbucks announced they'll offer to subsidize more than half of the college tuition costs for all of their baristas working at one of their 8,200 company-operated stores, as well as those employees who work at Evolution Fresh, La Boulange, Seattle's Best Coffee and Teavana stores. The program won't be available to the Starbucks' employees who work at any of the 4,500 franchise locations. To qualify, the employee must work more than 20 hours a week, the same number of working hours needed to qualify for comprehensive health care benefits. The online college program will be run in partnership with Arizona State University (ASU).
The new Starbucks College Achievement Plan allows those participating to choose one of 40 degrees. These include everything from electrical engineering to Spanish. What makes the program unique from many other company-sponsored tuition programs is there's no requirement for the employees to stay on with Starbucks for a certain number of years after graduating.
For those employees who are able to be admitted into ASU's online degree program as a junior or a senior will receive 100% tuition reimbursement for each semester they do full-time coursework. For those who join the program as either a freshman or sophomore, they'll receive partial tuition. There will also be need-based scholarships available to freshmen and sophomore students.
ASU says it will accept transfer credits from other colleges Starbucks employees have attended as part of the Starbucks College Achievement Plan. ASU will also advise and provide academic coaching to the new students. The partnership was formed partially because ASU could offer high-quality education on a scale that could accommodate all the Starbucks employees who might want to take advantage of this new perk. The cost-per-credit-hour for the online undergraduate program at ASU ranges from $480 to $543.
With so many students going into deep debt to get their degree these days, this is an excellent way for those on a tight budget to gain an undergraduate degree without racking up a pile of debt in the process. For those who are looking at ways to decrease college costs any way they can, and who don't mind doing their undergraduate education online while working, this can be an excellent way to get their degree while saving a lot of money versus attending a standard four year brick-and-mortar college.
(Photo courtesy of m01229)