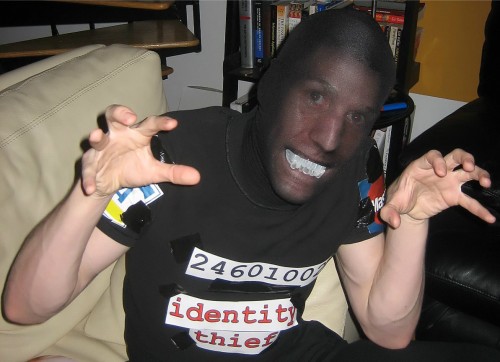 Credit Sesame launched a new, free Identity Protection service today which we knew was coming. We now have some more details about this new service.
Credit Sesame hopes adding identity theft protection to their suite of other no-cost services will put them in the position to offer "services similar to LifeLock, Bankrate and Credit Karma into one seamless, totally free service." As with their other services, the standard Identity Protection comes with no cost, and there is no credit card required to sign-up for it. They claim that the new service will help consumers take immediate and effective action to stop the theft, minimize the damage if theft does occur, and help to restore the consumer's identity should they become a victim.
The standard, no-cost identity theft protection service comes with $50,000 worth of identity theft insurance to protect against financial losses. In addition, the service offers the ability to talk with an identity restoration specialist if needed. People who are already members simply need to go into their account and activate the free Credit Monitoring feature to get the identity theft service. Credit Sesame also offers a premium ID theft protection service which comes with $1 million worth of identity theft insurance for $9.95 a month.
The development of this new service came, in part, from a user survey they conducted which found that 65% of the participants had concerns about identity theft, while nearly a quarter (24%) had been actual victims of identity theft in the past.
The US Department of Justice reports that there were over 11,000,000 identity theft and fraud victims in the US in 2013. This fraud cost consumers an estimated $21 billion in losses. The number one complaint to the Federal Trade Commission (FTC) from consumers in 2013 was identity theft, which accounted for 14% of the total complaints they received.
Credit Sesame's CEO, Adrian Nazari, said the following about their new service:
"Your personal financial information is under constant threat from global scammers and our new service gives consumers a powerful weapon to combat these forces. Consumers now have a reliable source to get their free credit score and credit monitoring, build a complete picture and analysis of their credit and debt, find out what they can do to improve their finances, and protect their credit and identity—all at the same time and in one place for free—without the need to use or expose their financial information at multiple websites."
The free credit score services like Credit Sesame, Credit Karma, and Quizzle have recently come under increasing competition from credit card companies like Discover which now offers a free FICO score to all their customers with each statement. Adding no-cost identity theft protection is a way for Credit Sesame to differentiate itself from the competition while offering a more comprehensive service than Discover.
This new service, with the base of users that they already have, propels Credit Sesame into the leading website offering free identity theft protection.
It's important to note that identity theft protection services can't actually prevent identity theft from happening. But they may be able to alert you to situations where someone is trying to use your identity, so that you know it's happening more quickly than you might otherwise have known. This information can help you stop the situation from escalating, but it can't stop it from happening in the first place.
There is no way to guarantee that you won't become a victim of identity theft, but there are a number of steps that you can take to lessen the likelihood of it happening to you. Now that identity theft protection is being offered without any cost, you may want to consider adding it to those other steps which can help prevent it from happening.
(Photo courtesy of David Goehring)
Like Saving Advice? Subscribe!
Subscribe to get the latest Saving Advice content via email.