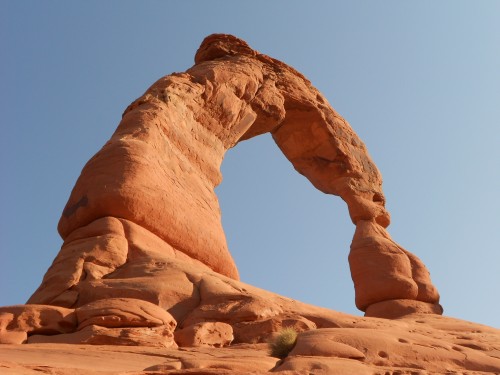 One of the best deals around is our national parks. If you have a permanent disability or you're a current military member or their dependent, you can get special passes that allow you to get into National Parks at no charge 365 days a year. If you're a senior over the age of 62, you can get a lifetime pass for only $10. Even the annual pass for the general public is a deal at $80. In addition to all these deals, the National Parks service also designates free entrance days each year when anyone can visit any of the 401 parks within the system at no cost. Each year the days designated for free entrance change a bit. The following nine days have be designated as such in 2014:
January 20 (Martin Luther King Jr. Day)
February 15 – 17 (President's Day weekend)
April 19 – 20 (National Park Week's opening weekend)
August 25 (National Park Service's 98th birthday)
September 27 (National Public Lands Day)
November 11 (Veterans Day)
Something that many people don't realize is that while there are 59 "National Parks," there are actually over 400 units that are part of the national park system. These include national monuments, seashores, preserves and recreation areas, which cover over 84 million acres of amazingly beautiful scenery and include some 17,000 miles of trails. There is also 5,000 miles of shoreline to be explored, and over 27,000 historic and prehistoric structures on these lands. Many of these parks never charge an entrance fee, and you can visit them for free any day of the year. There are only 133 parks in the system which charge an entrance fee, anywhere from $3 to $25.
In addition to all the parks within the national parks system, other Federal Land units also observe and participate in these no cost entrance days. These include the Bureau of Land Management, the U.S. Forest Service and the Army Corps of Engineers among others. You need to go to their individual websites to confirm if they are also participating on the days listed above, but most do. Including these units means that there are more than 2,000 places across the US which can be accessed for free on these days.
These free entrance days can be a great time to visit a new park in your area, or to plan a family vacation. It's important to highlight that only the entrance fee is waived at the parks on these days. Many parks have other fees such as camping, tours, reservations and other types of concessions. These fees will still apply on the above days. That being said, many of the tour operators use the free days to run their own promotions and discounts. It's well worth the time researching because some great deals can be found.
Another important note to mention is that these days will tend to be a lot more crowded than on similar days during the same time period. Everyone loves a deal, and this one does tend to attract quite a crowd. If you aren't into the places you explore having more people than usual, and you have an annual pass, you might want to consider skipping these days for others when there are less people in the park. While I love our national parks more than the average person, and I love for people to have the opportunity to visit them at no charge so they too can fall in love with them, I personally stay away as they are doing so.