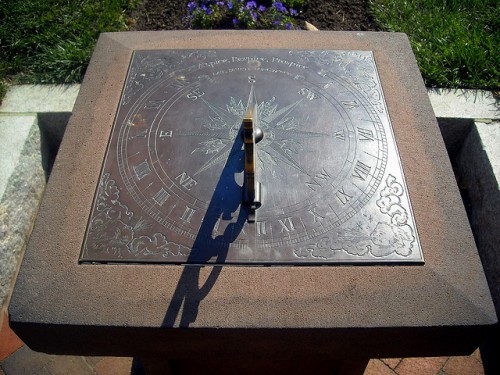 We all have a limited amount of energy to get things done each day. By the time we go to work, take care of the family, attend to basic needs like eating and hygiene, and deal with all of life's curve balls, we don't have a lot left over for dealing with abstract issues like, "Money." There are so many other things that seem more important and immediate than our finances. Yet money still has to be dealt with if we want everything else in our lives to run smoothly. That's why it's important to allocate what little energy we have left over wisely and always look out for ways to improve productivity.
Many people get caught up in the small details of their finances. When they need to save money, for example, they focus on things like cutting out convenience store-bought snacks and clipping coupons. When they need to make a little extra money, they go to work for the low-paying survey sites or the content mills. These types of things are easy to do and generally offer immediate results. That's why they're so attractive. But, while worthwhile, they don't typically lead to big savings or income and they expend a good deal of energy.
If you spend all day tracking every little expenditure and weighing the pros and cons of every expense, you're going to be too burned out by the time you get home to do something major like shop for a lower insurance rate. If you spend an hour clipping coupons you might save $50 at the store, but you could have spent that precious hour on the phone with your credit card issuer negotiating a lower interest rate that could save you thousands. If you spend two hours a day taking surveys or writing for the content mills, you're going to make a couple of dollars, but you could have spent those two hours negotiating a lower cable rate, or researching alternatives that would let you drop cable completely, thus saving you hundreds of dollars. The little things are sucking up the time you could be spending on the big issues.
To further insure that your energy isn't wasted, you should put as much of your financial life on autopilot as you can. If you have an hour to spend on your finances and you spend it directing money into various savings and investment accounts, that's certainly worthwhile. But if you had certain amounts of money going to those accounts automatically every paycheck, you wouldn't have to do it yourself. You could spend that hour doing something else for your finances.
You can also get back those hours you spend paying bills if you set them up to be paid automatically. Then all you have to do is note the entries in your checkbook or financial software and you're done. You don't have to spend the time writing checks or manually paying bills. You can use that time to do things that help you in other ways. When you put things on automatic, you recapture some of your "financial energy." Instead of being too tired from a marathon bill paying session to look into refinancing your mortgage, obtaining life insurance, or hunting for a better job, you now have time to do just that.
If you know that you have a limited amount of energy and time to devote to your finances, it only makes sense to get the most from that time and energy. To that end, you need to focus on the bigger things, at least at the beginning of your financial journey. Use your time to do things that will save you the most money, not necessarily the things that are easiest or quickest. Later you'll find that the big things are taken care of (or are taking care of themselves) and you'll have plenty of time to learn the smaller aspects of frugality. When you focus on the bigger tasks, you'll find that for the same amount of time investment, you'll be able to reap bigger financial rewards.
(Photo courtesy of NCinDC)
Like Saving Advice? Subscribe!
Subscribe to get the latest Saving Advice content via email.