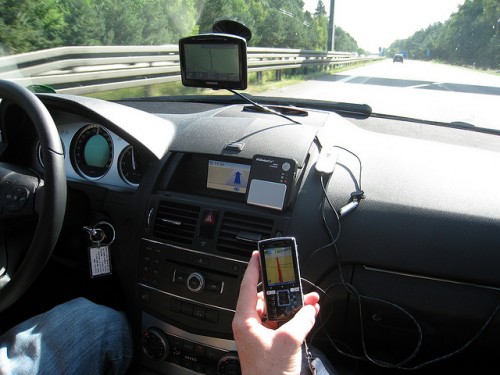 When it comes to saving money on your car, there are things that you can do besides trying to find the lowest gas prices in town to reduce the amount that you spend. Many people don't realize that there are a number of gadgets on the market that can help you save money. Here are ten of those car gadgets which can save you money and which you may want to consider purchasing or getting for your car.
Progressive Snapshot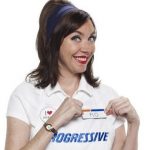 Progressive recently came out with a new car insurance gadget called "Snapshot". The purpose behind Snapshot is to monitor your driving habits and lower your insurance accordingly. The Snapshot device monitors the time of day or night you drive, how frequently you make a hard stop, and the number of miles you drive. It doesn't monitor the speed or location of your vehicle, so there's no need to worry about Snapshot being too invasive. Once you plug the Snapshot device into the port under your steering wheel, Progressive assesses your driving skills. If you're a great driver, the gadget helps the company determine how to lower your insurance costs. Depending on your habits and abilities, your insurance can be lowered by 0 to 30%.
State Farm In-Drive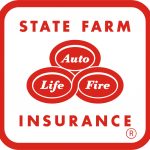 State Farm's In-Drive gadget is very similar to the Progressive Snapshot device. In-Drive is a small gadget that you plug into the port beneath the steering wheel to monitor your driving habits. If you pass State Farm's "good driver" test (not driving in high-accident hours or not driving too often), your car insurance could be lowered by up to 50%. If you believe you're a good, safe driver, this gadget is definitely one you should check out. Who wouldn't want their car insurance cut in half?
Garmin Ecoroute HD Money-Saving GPS

GPS systems are wonderful products for any car owner to own. Not only do they prevent you from getting lost, but they'll reroute you if your intended route is blocked off. The Garmin Ecoroute HD GPS
, however, has an extra function that will also save you money. In addition to providing directions, the GPS offers ways to achieve better fuel economy and provides reasons why your car might not be running at full capacity. Since this GPS suggests using routes that save you money on gas, there's no reason you shouldn't buy one for your car.
CarMD
CarMD
is a great car gadget. It assesses your car's status, tells you what's wrong with it, and lets you know how much repairs will cost. Many people will take their car to the repair shop before they know what's wrong with it, and they then have to pay an outrageous fee just for the diagnosis. With CarMD, you already know what's wrong with your car and have a repair estimate so you can tell if you're being overcharged at the shop.
Motocarma
MotoCarma is a car gadget that provides a diagnostic analysis of your car. It observes how often you accelerate or enter a high-performance mode and suggests ways to change your driving habits and reduce your fuel costs. Like other gadgets on this list, it also checks the status of your car in order to help you reduce service costs at the repair shop. Have you ever had your Check Engine light come on and thought it was a dire emergency when it turned out to be something as simple as a loose gas cap? Motocarma will let you know what the problem is and how to fix it, saving you from an expensive trip to the shop.
PLX Kiwi
The PLX Kiwi
is another car gadget that monitors your fuel economy. The Kiwi scans your car and observes your driving habits as you're on the road, offering up to the minute advice about how to save fuel. Do you accelerate too slowly? Well, Kiwi will let you know if you do, how much gas this waste, and how to change that habit so you're getting the most mileage for your gas tank. The Kiwi also has a built-in tutorial on the most economical methods of driving. If you have the time and patience to stick with this gadget, you can save a lot of money.
Scan Gauge
While some gadgets only monitor certain aspects of your driving habits (acceleration, braking, etc.), ScanGauge
monitors everything. The gadget is mounted on your dash and displays a real-time analysis of your mileage, gas tank status, engine load percent, how much money you have spent on gas, and how to curb that spending. Since gas is so expensive, the latter two points are incredibly useful. Being able to monitor how much money you've spent and how to cut that cost is a great tool to have in your car.
Accufuel

If you have a smartphone, this app is a wonderful one to download. Accufuel helps you to monitor the fuel efficiency of your car. The app helps you track the fuel efficiency per gallon and suggests improvements that can be made to your car to reduce your fuel cost. If you're worried about saving money of gas, this might be a perfect app to download for your smartphone. It's inexpensive ($0.99) and is guaranteed to help you lower the amount of money you spend on gas.
Solar Car Battery Charger
A Solar Car Battery Charger
is another great gadget to have for your car if you don't use it often. When you don't use your car that often, it's possible that the engine won't start due to the battery slowly discharging. A solar car battery charger will keep your battery charged even when you don't use it often. This will save you both time and money because there won't be a need to call a tow truck or ask a neighbor for a jump.
Trunk Organizer
A car trunk organizer
is something that will not only help your keep your car organized, but an item that will inadvertently help you save gas money. Organizing your trunk allows you to take stock of what items are necessary to have and what you don't need. This will help you to remove items that are weighing down your car and costing you gas money. The heavier your car is, the more force you use when driving, and the more gas you waste.
(Photo courtesy of mroach)