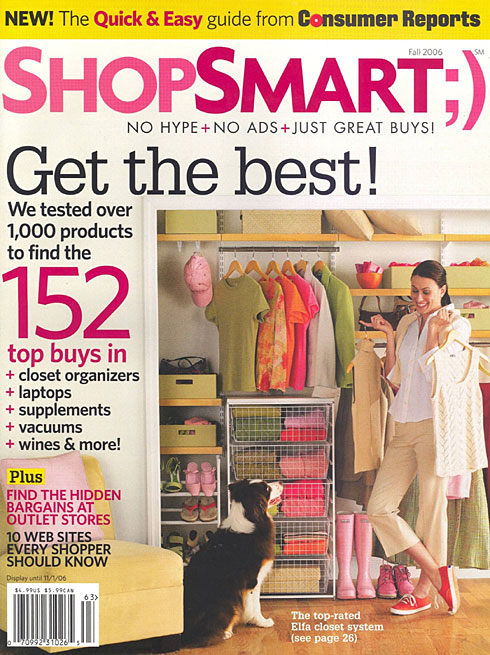 Only from Consumer Reports would you find a shopping magazine that has no advertisements in it (No Hype + No Ads + Just Great Buys). In fact, as Editor Lisa Lee Freeman says in her column, "To put it bluntly, we blow our money on all kinds of crappy products so you don't have to." Now that is what I call a consumer friendly magazine.
The name of this new quarterly magazine is "ShopSmart" and is produced by Consumer Reports. In fact, if you already subscribe to Consumer Reports, you will have already seen most of the information in it, although displayed in a somewhat different manner. If you don't, then you will find it full of insightful and consumer friendly information that will help you save money and purchase quality products.
The first issue is currently on newsstands for $4.99.