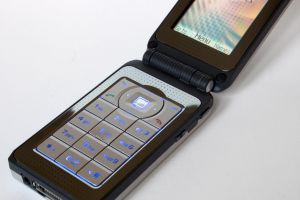 The decision was made a few days ago that when looking at all the information, there was really no need for a car at this moment. While that has seemed strange to some of our friends and will cause some inconvenience, we think that the savings will be well worth any inconveniences involved (we haven't had to rent a car yet, so we'll see how that goes the first time that route is taken).
The next question is whether there is any need for a cell phone. While in Japan, I never had a cell phone. In fact, I'm one of those people that really don't like them all that much in that when I go out to do things, I usually don't want to be interrupted. That being said, I'm wondering whether having a cell phone and a contact number for this business is something that I should have?
It seems that I'm a bit out of it when it comes to these devices and my non use of them up until now according to this MarketWatch story:
The recent study of 1,016 wireless users found that men talk an average of 546 minutes (nine hours, six minutes) per month on their cell phones, while women talk about 470 minutes (seven hours, 50 minutes) per month. In 2005, the gender gap was even wider, with men reportedly speaking an average of 571 minutes (nine hours, 31 minutes) a month and women an average of 424 minutes (seven hours, four minutes) a month.
While in Japan, it wasn't really an option for anyone to contact me by phone so anything that needed to be discussed was done so by email. While I can certainly continue to do business this way, would I be missing out on opportunities that would be available if I had a cell phone where people could contact me? That is the question I've been struggling with lately.
For now, I'll be passing on the cell phone too, but I will keep in mind that the cell phone may be something that I need in the future to help grow the business…