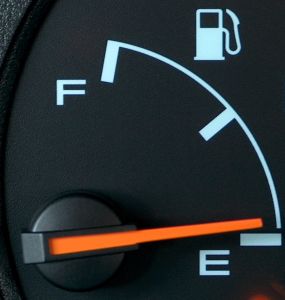 Concept: Pump your own gas and there is no need to pay the salary of the person that would give you full service.
Will You Save Money?: Yes**
Comments: This one seems like a no brainer when it comes to saving money. Gas prices for self-service can be double digits less that for the same type of gas with full service. If you are willing to pump your own gas, you can save a lot of money. For the most part, this is absolutely true. There is one factor that many people forget, however, that can actually cost you money when using self-service at the gas pump.
**When you don't use full service, nobody checks your tire pressure, oil and other fluids and basic maintenance areas that every car needs. That means it's your responsibility to do so. Since neglecting these can cause you to lose gas mileage and may lead to costly repairs, simply choosing self-service without doing the extras that come with full service can make self-service a lot less of a money saving alternative than most people assume.
The easiest was to solve this is to learn how to do all the things a full service gas stop would include and to do them regularly yourself when you fill up. They are not difficult to learn and you can handle them if you take the time – well worth the effort. If you aren't willing to do so, however, then it may make sense to spend some money once a month to get full service to make sure that other issues with your car have not been neglected.