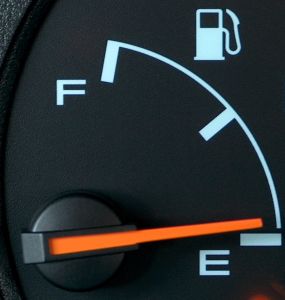 Concept: A gift card is a pre-paid card which can be used to purchase gas at a specific brand gas station. Gas stations like gift cards because the amounts are pre-paid so they can earn interest on them before you actually purchase the gas and some will invariably never be used – whether they are lost or destroyed – so that the gas station will never have to pay out for the gas purchased.
Will You Save Money?: Yes**
Comments: Most gas cards sell at retail value. There may be promotions from time to time where gas gift cards will be offered at a discount which is worth purchasing if you know you'll be using them. If you can purchase them with a gas rewards credit card when the gift card is offered at a discount, you can save even more money.
Another way to get gas gift cards at a discount is to purchase them from people that don't want or need them. A large number of people receive gift cards as presents which they may not be able to use for a variety of reasons. Since most people would rather get something for the gift card than nothing at all. you'll often find gift cards being resold at below their face value. If you purchase these gas gift cards that other people don't want, you can get your gas for less than the listed retail price.
The biggest market for second hand gas gift cards is on the eBay auction site. There are also a number of newer websites that have been created specifically for buying, selling and trading unwanted gift cards. If you do a bit of online research, you should be able to find gas cards at below face value.
Another option is to get gift cards for retailers that also offer gas. A good example is the Costco gift card. Most Costco retail warehouse stores have gas stations and the price they sell gas at is often below that of regular gas stations in the area. The Costco gift card can be used to purchase gas at Costco gas stations. This means that you are not only getting your gas at the best price in your area, but also at an additional discount.
**As with other pre-paid purchases, if you use a credit card and don't pay it off right away, the interest charges of the credit card will negate any savings you were hoping to receive.
**Gas gift cards can only be used at the station they are branded for. If you don't frequent the station or if the station is regularly more expensive than others in your area, you won't reap any savings benefits.
**When purchasing gift cards online, be sure to calculate in any shipping fees if any (many auctions offer free shipping) since this will reduce your savings.
Adapted from Buy Gas At Below Retail – Gas Gift Cards
Like Saving Advice? Subscribe!
Subscribe to get the latest Saving Advice content via email.