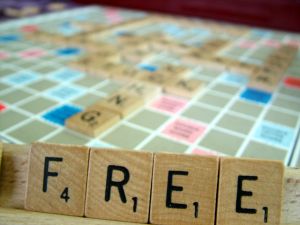 If you have been following the challenges, then you remember back when we first started you were given the challenge to request your Equifax free credit report and not the other two. I recommended to stagger the three reports in order to receive one report every 4 months. Since each company gathers their information from different sources, all the credit reports will be a bit different, but by staggering them you have a better chance of detecting possible fraud as well as see how certain activities affect your report. Today you should order your TransUnion free credit report.
There are three ways that you can order it:
Go to AnnualCreditReport.com and order it online
Call toll-free 877-322-8228 to order it
Request it by regular mail by writing to Annual Credit Report Request Service, P.O. Box 105281, Atlanta, GA 30348-5281.

When you request your credit report, you may be asked to provide your name, address, Social Security number and date of birth. In addition, the credit agency may ask you for specific information to confirm your identity as a safety precaution such as the amount of your monthly mortgage payment.

Once you've received your report from Trans Union, you should review carefully looking for any errors and any possible fraud. Make sure that all the information contained in the report is accurate and all credit card accounts are familiar. If it shows late payments or other negative information that is incorrect, you'll want to challenge the incorrect information. It only takes a single incorrect late payment in your credit report to have a significant impact on what you pay in interest rates on your credit cards and other loans. You can get information on how to dispute errors you find from the FTC or the Consumer Union.

It should be noted that if you decide to order your report online, the credit reports must be ordered from the FTC site to get them for free. If you order your credit report directly from the TransUnion website, you'll be charged a fee for the report. The credit report also won't include your credit score, the number produced by the credit report agencies that lenders use to measure the likelihood that you'll repay your debts.

The final free credit report will come from Experian which you should request this coming September.