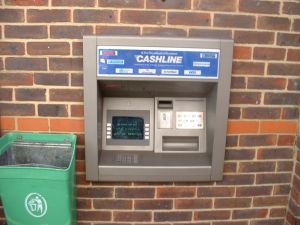 Automatic Teller Machine (ATM) fees are nothing more than a convenience fee, much like paying more money for food at your local convenience store. While most people realize that it doesn't bode well financially to do all their grocery shopping at a convenience store, many see no problem at all using ATMs whenever and wherever they like.
The average person pays over $60 a year in ATM fees. If you have not checked the banks (and credit unions) around you regarding ATM fees in the last 6 months, it will pay to do another search. There have been a number of banks that have been reducing their ATM fees in recent months. Yesterday Citibank announced it has inked a deal with 7-11 to make thousands of ATMs in 7-11 stores no-fee ATMs for their customers. Last month Sovereign Bank made a deal to place 900 ATMs in CVS pharmacies in the Northeast with their customers not having any ATM surcharges.
Taking the time to find a bank or credit union that has no-fee ATMs in the locations where you most often take money out can go a long way to reducing the amount you pay in ATM fees. For those of you that still can't find surcharge free ATMs in your area, here are some other ATM fee reduction hints that may help out. Be sure to keep an eye out for more banking announcements for no charge ATMs.