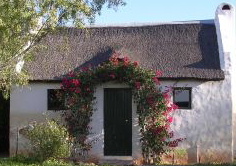 For some reason I've been running into people lately that have fallen for a variety of money myths. I consider a money myth something where the person thinks they are taking a positive action for their finances, but in reality, they are hurting them. A perfect example is a friend this weekend who was telling me he has refinanced his mortgage three times over the last 10 years to "save money."
He explained how he had reduced his mortgage payment several hundred dollars a month with each refinance and he was obviously proud of the smart financial move he had made. I actually felt quite bad when I explained to him that in reality he would end up paying much more for his house because of his refinancing decisions.
The problem was that he had confused paying less on a monthly basis with saving money. He had achieved the first (paying less), but had also extended his mortgage back to 30 years each time he'd refinanced. This is a problem I see often when someone refinances a mortgage loan. For example, if you had a 30 year mortgage and had paid it for 5 years before refinancing, and when you refinance you do so for a 30 year term again, you have extended the previous 30 year loan to 35 years. Since the first years of the loan are when you are paying almost all interest, even with the lower interest rate and lower monthly payments, you'll still likely pay much more money over the long term for the loan.
This is exactly what my friend had done. He had lowered his payments, but in doing so, he'd also extended his loan for the house past 40 years and he currently had a fewer number of years paid off on the home loan than the first time he refinanced. Assuming that a lower interest rate on a mortgage means that you automatically save money is a money myth that can truly cost you a lot of money (if you don't run the numbers ** see comments).
When you do refinance your mortgage, make sure that you refinance for a term equal or less years than the number of years you have left on your current loan. If you make sure to do this simple step, then you'll ensure that the lower interest rate will also mean that you save money over the life of your loan.