Give yourself a big old pat on the back if your finished the series of making sure you're getting the best price on your car insurance. If you went through all the steps and still weren't able to save any money, don't feel bad at all about it. You should be happier than the rest because that means you had your finances in order long before the challenge was issued. If you were able to bring the cost of your insurance down, don't forget to take the amount that you saved and place it toward your debt or simple investment plan.
While we will do some more painless saving next week, we're going to take a short break today and do some financial preparation work. Like getting your free credit reports at staggered times, it may not seem to save any money at this particular moment, but by being prepared it can save you a ton of money, time and headaches in the future. Having your personal finances prepared also will give all the money saving challenges we do a solid foundation from which to work upon. While it won't take dollars off your current budget immediately, it may well save you a lot of money that you would otherwise have had to spend if you hadn't been prepared.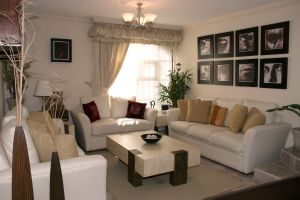 In the time you have set aside for today's Financial Challenge, we are going to do an inventory of all the items in your house. This will accomplish a few important personal financial tasks. First, the inventory will help you determine how much all your "stuff" is worth which you'll need to know when calculating your net worth (something we will do down the line). In addition, it will ensure that you have to proper amount of insurance for the stuff that you do own. Lastly, in case there is an event where you need to make an insurance claim, you will have the needed evidence to make the claim easy to process and to make sure that you get all the money that you're entitled to receive. In addition, you will have evidence that will support any losses that can be claimed on your tax return.
The fact is that most people don't have an inventory of their valuables. When a disaster strikes whether it is local like a fire, or more widespread like a hurricane, the insurance company will want a proof of the items you owned to make a claim. Just becasue you have $50,000 worth of insurance on your household items doesn't mean that is what the insurance company is going to pay that full amount to you. I fact, it is in their interest to pay the least amount they can to you. It's ultimately your responsibility to prove that all your items were worth that much money.
While eventually we want to have your list as detailed as possible, something is always better than nothing. Trying to sit down and detail all the items in one sitting would turn the majority of people off (including myself). Besides, I've asked that you reserve a half hour for these Financial Challenges, not a complete weekend. Therefore instead of trying to inventory each and every item from the beginning, we will take a backward approach to slowly build the inventory list over time. This will make the entire process much less stressful and much more likely that it will be completed.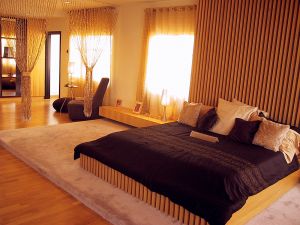 To that end, a video camera will come in extremely handy here. If you don't have a video camera and can't borrow one from a friend for a day, then a camera can also be used. The first step in this process is to simply take a walk around your house and video tape (or photograph) everything you have in it. Don't forget to include all the closets, any storage places including the basement and attic, garage and the outside along with all the main rooms in your house. You'll want to make sure to take valuable items such a jewelry out of their boxes when filming.
To make this challenge a little more fun, before starting the inventory, choose a room or two in the house and make a list of all the stuff you have in it (of course without looking). Then when you begin video taping, you can see how many things you might have forgotten if this was a real claim you were making without and video evidence.
Once you have finished, make a copy of the tape keeping one with you and placing the other one in a bank safety deposit box or at a close relatives house (you don't want both copies in your house). While this isn't as good as the detailed list we'll eventually make, it will be worth hundreds of dollars (if not thousands) compared to your own memory if there ever comes a time when you need to make a claim.
If you're wondering where to keep the video you made in your house, you might want to consider keeping it as part of a financial emergency kit.