Now that we have set up a plan on where to place the money that we're going to save, it's time to begin saving some money. The important thing to remember is that any savings that you reap from the ideas presented needs to go toward your investing plan. If you end up spending it on something else, it defeats the purpose of the entire plan.
There is often an impression that saving money is going to entail a lot of sacrifice and changes in the way you do things. The truth is that there are also a lot of places that you can save money without it changing your lifestyle in the least bit. I refer to these savings as Painless Savings and what we will concentrate on first in these financial challenges.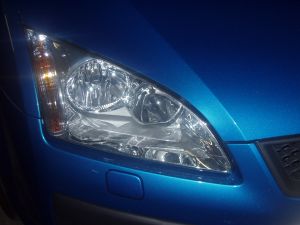 While the savings that result from these challenges are painless, they do take a bit of effort. I highly encourage you to not just read, but actually follow through on a daily basis. Not every challenge will result in saving money for you, but enough should so that you free up the $100+ we want per month at a minimum for our simple investing plan. Above all, please don't assume before even trying that it won't work. Commit to trying and see the results and you will be much better off come 2007.
Now that you are committed to giving it a try, let's move on to actually doing it. Since I'm in Japan, I actually had Nate help me out with this challenge a few days ago and he ended finding $200 in savings compared to his current insurance policy.
If you are like the majority of people, you're likely using the same auto insurance company as the one you had when you first signed up for an auto insurance policy. If you haven't compared your auto insurance rates within the last year, that is exactly what we're going to do today. Even if you are perfectly satisfied with your current insurer, it's likely you can reduce what you're paying even without changing insurance companies simply by finding a better rate from a competitor.
The first step to saving is to find your current auto insurance policy. This is important as it's necessary to know what your current insurance rates are and the types of coverage your auto policy currently covers. If you have no idea where your insurance policy is, call your agent and have a copy sent to you.
Once you have your current policy in hand, you have the information you need to do a quick Internet comparison search. There are a huge number of comparison sites and below is just a small sampling of those out there.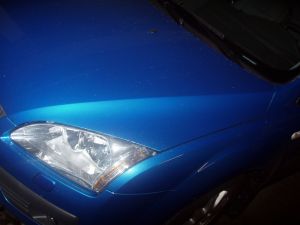 You will want to do the comparison with more than one site. Even though the comparison sites will give you a number of results, there are a couple of reasons you want to do several searches. First, different comparison sites may have different auto insurance companies in their data base meaning if you only do one search, you may be missing a lower rate elsewhere. Secondly, they may use different characteristics when giving the quote such as searching your traffic records for the past 3 years rather than 5 years.
Here are a few sites where you can begin your search (note: some – not all – of these will pay us a small fee if you use them, but all are leading comparison sites that we picked before knowing whether or not they had an affiliate program)
Progressive Auto Insurance or call 1-800-PROGRESSIVE
Insurance.com
And a couple of discount auto insurance companies that are often left out of the comparison sites:
21st Century Insurance Company
If you want more comparison sites, a simple search for auto insurance comparison will give you more.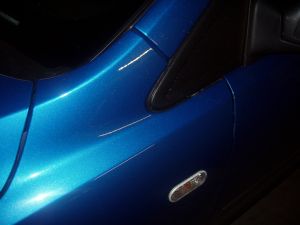 Input the exact same coverage that you are currently carrying with your policy and see if any of the results give you a better rate than you're currently receiving. If you get results that beat your current auto insurance rate, you have put yourself in the driver's seat, so to speak. Even if they don't, there are still some other other opportunities to reduce your current rates.
In the time you have set aside for today we want to do the following:
1. Find your auto insurance policy.
2. Input the same numbers on your policy into the comparison sites and see what quotes you get.
3. Create an auto insurance folder (yes, we're also going to try and get you a bit more organized in these challenges) if you don't have one
If you find a rate that is better than your current rate, print it our and save it in your folder. If you didn't find any rates better than your current rate, don't despair. This is actually good news because it means you haven't been overpaying up until this point. Secondly, we'll look at other possible ways to save you some money on your auto insurance tomorrow so there may still be an opportunity to reduce your current costs. For this reason, even if you were quoted a better rate, don't change your insurance until we hit a couple of other money saving topics with your auto insurance in the next couple of days.
NOTE: The entire challenge series is what I would do with my money and is merely my opinion. You should do thorough research and seek professional advice and decide to do what is best for you. My Disclaimer