This challenge will mark the end of our "simple investing" plan. Just to reiterate, the reason we're going for the "simple investing" plan is that saving money is the best investment that you can make when you're just starting off. Once you reach $100,000 you can begin to spend more time researching different investing options, but until then you will be better off concentrating on saving money and putting the savings your receive into your "simple investing" plan. Here is a summary of the simple investing plan we've talked about thus far:
1. The first place to invest the money we will save is toward paying down credit card and other high interest debt.
2. Once your debt has been erased, you will invest the money you save into your company's 401(k) plan for as much as the company will give you matching funds.
3. Once you reach the point where your company doesn't match your contributions, your company doesn't match any contributions at all or you don't have a 401(k) plan, you want to invest the money you save into a Roth IRA.
I've alluded to this in some of the previous challenges, but feel it's important to re-emphasize here. When you invest your money in the stock market, you want to invest in an index fund. Index Funds basically try and mimic the same stock allocation that is present in the index that it's following. Since there isn't a need for active research from people trying to pick the best stocks, the fees for index funds tend to be much lower than mutual funds that have a management team. This means more money in your pocket. Now of course if you can find a mutual fund that consistently beats the S&P 500 (they are very rare) it would be best, but that would take as much time as researching stocks and as I have said time and again, the purpose of the simple investing is to free up time to concentrate on ways to save money.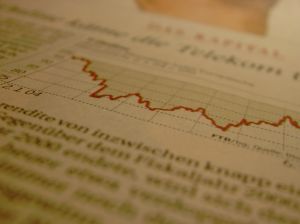 There are a wide variety of index funds that you can choose from, but the S&P 500 is by far the most popular and the one I would recommend beginning with. As your investment money increases, you can look at some of the other index funds. As mentioned before, if you are nearing retirement, you will want to place the money you save into a more balanced investments since stocks are volatile over the short term.
Your simple investment plan is now set. You are going to place money into one of the above options and forget about it for 10+ years. You aren't going to worry about it, think a whole lot about it or obsess about it. You're going to let is sit and let the magic of compound interest work while adding in all the money you're able to save from these financial challenges.
The one area that we have neglected up to this point is an emergency fund. Once you get yourself out of debt, you will want to create an emergency fund. This will give you a cushion when unexpected expenses arise so that they don't have to go on a credit card and you find yourself paying high interest rates again.
While many financial experts tout 3 to 6 months of living expenses as your emergency fund (and that will be our ultimate goal), having that much money on hand before you begin your simple investing doesn't make much sense. While we don't want to ever touch the retirement savings, in an extreme emergency this money can usually be tapped (likely with some penalties). What your emergency fund should consist of is enough money to cover a large, unexpected expense such as the car breaking down so it doesn't have to go on the credit card. My guess is this would be somewhere between $1000 and $3000.
This emergency fund should be held in a completely separate account from your regular checking or saving account (mixing your emergency fund with money you use on a daily basis will make it much more likely that it will be spent on something). The perfect place to keep this money is in one of the high interest online bank accounts we have already set up.
In the time that you have set aside for today, you should do the following:
1. Make sure that your simple investing plan is set and in place
2. Decide how much you need for your emergency fund and what account you're going to place it in.
We're set! We now know what we're going to do with the money we save — so beginning with the next challenge, we're going to go through a long list of places in our personal finances where we can likely find savings that can be placed into your new "simple investing" plan.
NOTE: The entire challenge series is what I would do with my money and is merely my opinion. You should do thorough research and seek professional advice and decide to do what is best for you. My Disclaimer
Jeffrey strain is a freelance author, his work has appeared at The Street.com and seekingalpha.com. In addition to having authored thousands of articles, Jeffrey is a former resident of Japan, former owner of Savingadvice.com and a professional digital nomad.