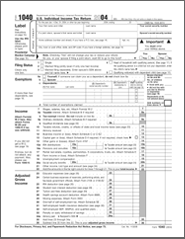 For those who were affected
by Hurricanes Katrina, Rita and
Wilma, the IRS has released a
new publication – Publication
4492 (Information for
Taxpayers Affected by Hurricanes
Katrina, Rita, and Wilma) –
which is now available on the
IRS website. Paper copies will
be available in about two weeks.
This publication lists the disaster
areas for each hurricane and
explains which areas are eligible
for administrative relief from the
IRS and which areas receive special tax breaks under recently enacted provisions of the tax law. This includes information for individuals regarding how to claim unreimbursed losses, the tax favored use of retirement savings, and new rules regarding charitable giving.
For more information on tax help if you were a victim of any of these natural disasters, you can go to this special area set up by the IRS.