Some quite interesting numbers (original press release) from a MyWay Investment Advisors (MWIA – an independent financial planning and investment advisory firm) survey about what wealthy clients (incomes greater than $75,000 and $150,000 to $600,000 in invested assets) think about their financial advisors. This included 98% who said they would change something about the way they work with their financial advisor. On the filp side, only 13% of financial advisors answering the same questions thought they needed to improve how they currently operate. Obviously there is a huge gap in perceptions between consumers and financial advisors.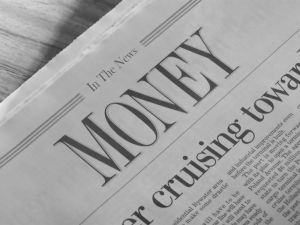 Of those surveyed, not a single person wanted to pay a financial advisor on commission. There has been a lot of discussion in the personal financial blogoshere about commission and flat fee personal finance advisors, but it seems that nobody trusts those advisors on commision.
Over half the people surveyed (56%) are unhappy with their current financial advisor and an additional 23% are not sure how they feel. Again, these numbers don't reflect well on the industry.
Part of the problem is that the consumers aren't demanding to know important financial information about how their financial advisor is being paid. Not a single respondent could answer the exact dollar amount in fees they paid their financial advisor or how much their advisor was paid as a dollar amount based on their investment management business in 2005. Respondents also didn't know if they were working with a broker or a financial advisor (83%) or even what the differences between the two are. They also didn't know that commissions or compensation was paid to advisors for Variable and Fixed annuities and Certificates of Deposits (82%).
It seems to me that both sides are failing in the system. Consumers should know more about who they are getting advice from and how they are paying their advisor. Financial advisors, on the other hand, need to be better at letting their customers know both how much and how they are getting paid. With such a wide gap in perception between the two sides, it isn't going to be long before financial advisors have an extremely poor reputation among the general public (or maybe they already do).
I know there are a number of financial advisors that also write in the pf online world. I would be interested to hear their thoughts on this matter.