Welcome to SavingAdvice.com, a personal finance website that inspires and teach different ways of saving money. SavingAdvice.com offers a little bit of everything from financial articles, discussion forums, blogs (you can even create your own), newsletters, calculators and various other financial related tools. You may have seen us in the Washington Post, Budget Living Magazine, The Street, Reddit or even listened to us on the Radio.
This site is a community effort run by three of us although we try to keep it updated daily and feel we provide information that is competitive with sites that have much larger staff. Trey LaRocca, Kathryn Vercillo, Tamila McDonald and Amanda Stewart do most of the content writing while James Hendrickson handles most of the forum work.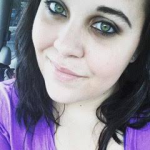 Meet Amanda! She is an editor and writer extraordinaire with a passion for sharing information that helps people and communities to better themselves in some way.  As you may be able to tell by her work on Plunged in Debt, she loves keeping up with celebrities and, more importantly, what they are doing with their wealth.
She has written for a number of other online publications and you can also catch her on our sibling sites: Saving Advice, Budget and the Bees, and Our Debt Free Family. In addition to writing online, she also freelances for local newspapers in her hometown of Charlotte, NC.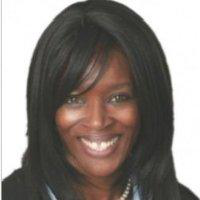 Tamila McDonald has worked as a Financial Advisor for the military for past 13 years. She has taught Personal Financial classes on every subject from credit, to life insurance, as well as all other aspects of financial management. Mrs. McDonald is an AFCPE Accredited Financial Counselor and has helped her clients to meet their short-term and long-term financial goals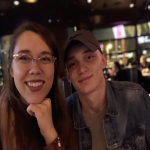 Trey LaRocca is a freelance writer, financial sales worker, and tech guy. When he isn't out and about or at work, he's usually at home enjoying some video games and a beer. Currently residing in Newport Beach, this California Kid can be found at the beach on any given weekend. Trey has years of experience in day/swing trading, financial analytics, and sales.
Kathryn Vercillo is a professional writer who loves to live a balanced life. She appreciates a good work-life balance. She enjoys balance in her relationships and has worked hard to learn how to balance her finances to allow for a balanced life overall. Although she's only blonde some of the time, she's always striving for total balance. She's excited to share what she's learned with you and to discover more together along the way. Learn more about her at www.kathrynvercillo.com.
James Hendrickson is an internet entrepreneur, blogging junky, hunter and personal finance geek.  When he's not lurking in coffee shops in Portland, Oregon, you'll find him in the Pacific Northwest's great outdoors.   James has a masters degree in Sociology from the University of Maryland at College Park and a Bachelors degree on Sociology from Earlham College.  He loves individual stocks, bonds and precious metals.
We also run a number of other websites such as Clever Dude, Thousandaire, Critical Financial, Outlier Model and Counting My Pennies just to name a few.
SavingAdvice.com is owned and operated by District Media, Inc. but there are many writers, editors, forum moderators and other community members who contribute on a daily basis. Born in 2003, that makes us about 17 years old. Have any questions? Feel free to get in touch with us.
We hope you enjoy the information provided and are able to find a new take on saving that you haven't been able to find anywhere else on the Internet.
Contact Us