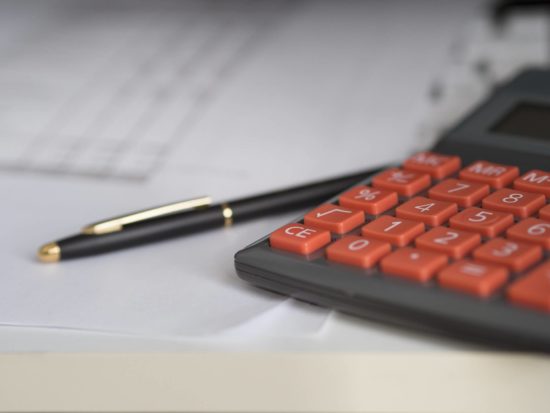 Bad investments
are a quick way to burn all your capital and a common practice even for the bigger players, like international companies. Even Google is not short of such unfortunate events, and they got one ticket to failure when they acquired Motorola.
However, there are some tips that give a bad investment away. We've gathered 10 such signs that tell the truth, and once you bump into them, it is recommended to create a retreat plan as soon as possible.

It all comes down to a well-built plan
A bad investment is most importantly a reflection of the indecisive behavior of the investor himself. If he doesn't know precisely what he is looking for, what demands to impose, what market niche he is proficient at, there are high chances of a failed mission.
The executives will take advantage of this weakness, and will only focus on the best aspects of their business. Having a solid financial plan before starting negotiations is the best way to avoid a bad investment in the first place.
Stock Price
It is not enough consulting the current stock price of your future investment, but you should carry an in-depth research on their background. Gather all the information you can from their investor relations web pages, the database of the online website Edgar that belongs to the U.S. Securities and Exchange Commission (SEC) or other reliable financial news sources.
Then calculate their price-to-earnings ratio based on the last 4 financial quarters. Take as a point of reference the average P/E ratio which is 15. Given the position your prospective investment has in relation to this average number, take a calculated decision of whether to invest your capital or not.
Product Popularity
Most people would see the high popularity of their future investment as a good sign of a high marketing reach. However, this is far from being a jackpot and rather a good example of a bad investment. A product that is in high demand is likely to have already attained the peak of the successful scale. The market will soon be flooded by similar and even better versions of the product that will quickly saturate every niche domain of the market. The smart move towards a good investment would be tracking down a future popular trend before it becomes wildly known to the public.
The company doesn't have a clear background
The moment you realize it is hard to find solid information about the company is the exit point of your financial intentions. An honest company will always adopt a transparent policy when it comes to their business activities. There is no reason to conceal a good investment source, so the lack of information will speak volumes and reveal a bad investment.
The company requires too many resources
Even though the company looks promising, there is always a bad sign if the business needs a lot of resources to succeed in its market. Do some math and find out how much financial assets, time and risks the company needs to restore its progress to success.
If the results will not allow you to focus on your other business plans, it is no worth taking the investment into consideration. There are high chances that the return of your investment will be lower than your initial investment, and that's bad for business.
Balance sheet
Always look at the balance sheet of your spotted company. Compare the balance sheet with their competitors' and place the company in a clear position. If it stands too far behind from its competition, you have to analyze your actions better.
Take a look at their investments and financial decisions. If their low position is related to a few bad moves, there's no reason to worry too much. As an investor, you will have a word in boarding meetings (depending on how you negotiate the contract), and you can set the course of the business on a better path. However, if all their financial decisions lack professionalism and simple rules of common sense, you are facing a bad investment.
One-sided series of investments
Even though you are a dominant figure in one market branch, that doesn't mean that you should focus on one direction. If the only branch you are active in loses its value overnight, all your investments will collapse one by one. Diversification is a key strategy to overcome the limits imposed by one-sided investments. If you invest in several niches, you will manage the risks of losses better and enjoy higher returns.
Bonds
Speaking of returns, you can decide the next steps of your investment by making some basic equations. Find out how much time a bond needs to reach its maturity. If it will take years to reach this point, this means that your expected high returns will find their way to you in the same space of time. So, this means a bad investment if you are looking for short-term gains. Going for long term relationships is the best solution for any kind of quality revenue sources, be it investing or trading. Learn a few things about it before you start pouring in your hard-earned funds.
The people behind your investment
Any product in the world is created around the ethics of its makers. If all the executives want is a way to fool customers around for quick yet short-sighted revenue, the product will tell you that. If the executives are truly interested in raising the quality of their community through hard work and amazing innovation and serve the greater good, their product will surely be influenced by their ethics.
So, you have to spend a great deal of your attention on the people that handle the wellbeing of the product you are interested in. Stay away from managers that treat their customers and colleagues badly or else your business is bound to fail.
It is too hard
No investment is a paved road, but it requires a strong commitment from both parties. As an investor, you need to proactively participate in the evolution of your capital and don't expect the high returns to come by themselves.
So, there is no easy investment and the executives that will promise you that are not to be trusted. Choose a new business with a clear action plan and a good team of professional behind it, and work with them side by side to build a better company.
And this is where the list of the 10 tips on how to spot a bad investment comes to an end. We'd love to hear your tips that you gathered from your own experience saved you from really bad decisions. So if you have any, do share them with our community in the comments bellow!