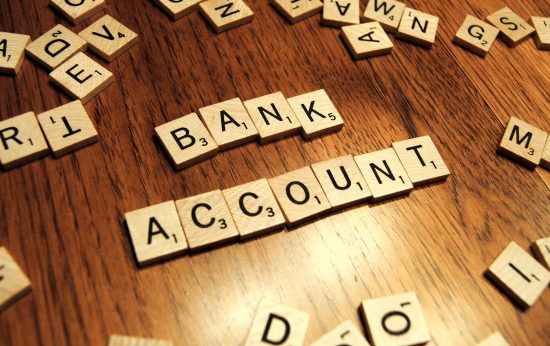 With Anonymous on the lose in the hacking world and ISIS on the rise, many people are concerned about their bank account and private information. Is there any way to really keep yourself safe with all of this going on? Well, there is one way to be sure that you still have access to your money is a major bank is hacked: get a second account elsewhere.
If a major bank were to fall victim to a cyber attack by any group, it could absolutely cripple its every day affairs, leading you to be without access to your money if you do not have a Plan B. Almost half of the major financial firms throughout the world feel that this is a significant threat. Firms have been urged to up their security when it comes to cyber attacks and many of them have been viewing these attacks as a strategic priority. However, it may also mean some prepping on the consumers part as well.
How Many Bank Accounts Do You Have?
You should have two. When most people answer the question, "How many bank accounts do you have?," most people would answer just one. However, with cyber attacks on the rise, it is extremely important to have a second account in case of a hack. This way, you still have access to some money.
To get the most out of a second account, be sure to keep money in the account regularly, and possibly even set up a bill pay from your other account so that if a cyber attack was to happen, you can still freely use your money.
This approach is similar to the old adage, "Never have all of your eggs in one basket." If you wouldn't put all of your money into one stock, you certainly shouldn't put all of your money in the same bank account, not this day and age. Having a secondary bank account has been a wise thing to do for years, so if you don't already have one, you should.
Opening a New Account
Opening a new bank account is fairly easy, and most banks allow you to do so online. It won't likely take much of your time, and it will better secure your finances in case of an emergency, like a hack.
The cyber attack threat to major banks has been getting some attention from the government, and has been for years. Consumers should be treating the threat with the same attention and seriousness and preparing themselves, and their finances, for what could happen.
Keeping Yourself Safe
You should never:
Open emails from someone you don't know
Open spammy-looking emails
Visit sites with pop-up ads
You should:
Update your pop-up blocker
Make sure your anti-virus is up-to-date
Change your passwords every three months
Make sure you never login to your private accounts on public computers
Limit your use of public WiFi (when checking bank info)
Cyber attacks are on the rise. Recent companies like TalkTalk and Vtech had their customers' information compromised. High profile attacks such as these bring attention to the fact that a major bank hack is definitely a possibility, and both financial firms and their customers need to prepare themselves for the worse.